ALTERNATE LUNCH SCHEDULE
FOR JANUARY 28th
5th/6th Grade Lunch - 11:25 - 11:54
7th/8th Grade Lunch - 11:56 - 12:25
---
ANNUAL MIDDLE SCHOOL AIM FOR SUCCESS MEETING SET FOR JANUARY 28th
SMS' annual AIM for Success student assembly will be Wednesday, January 28th. This assembly is for 6th, 7th and 8th grade students only.
Aim For Success is an independent, non-profit, educational organization that promotes a lifestyle of excellence by encouraging the development of self control, self respect, and self discipline. Through live presentations students are encouraged to develop strong, responsible character. Students will learn about how to face pressures of becoming sexually active and how important it is to live a life of abstinence.
---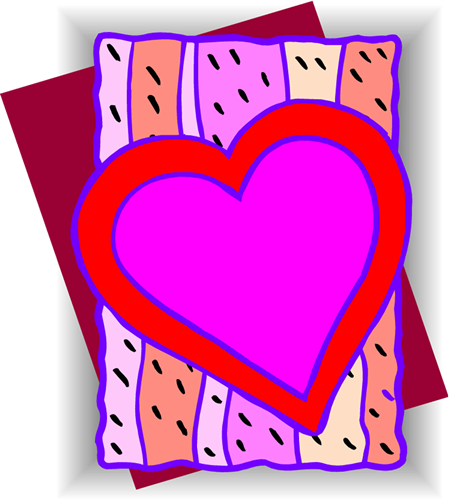 Valegrams Are Back - Sponsored by BPA
It's almost Valentine's Day! You can buy a Sunnyvale student flowers! Print out the form below, fill it out, and bring it to any Sunnyvale campus! Carnations are $2 and come in three different colors and you can even add a personalized "Valegram" for 50 cents!! Forms are due Wednesday, January 28th! Please help support the Sunnyvale High School BPA. Go Raiders!
Ordering Form
Valegram Form
---
Bright Lights, Big City: 7th and 8th Grade Dance
"Start Spreading the News…These Little Town Blues are Melting Away…" The Annual 7th & 8th Grade PTA Dance will be Saturday, February 21st, 2015 from 7:30 to 10:00 p.m. at SMS.
---
PURCHASE TICKETS HERE!
- A limited number of tickets will also be sold at the ticket table each night.
- Doors will open at 6:30 p.m. and no sooner.
- Concessions and souvenirs will be sold each night; cash only please.
- The personal videotaping or making of electronic or other audio and/or visual recordings of this production is strictly prohibited. For an MTI-authorized video of this performance please see the Sunnyvale High School Theatre webpage for details.
---
Reflections Entries Advance to Regionals
Congratulations to the following SMS students whose Reflections entries received an Award of Excellence and advanced to the regional-level judging:
Film Production: Jarrett Steward, Alexandra Salser
Music Composition: Loralai Milton
Literature: Hannah Lawless, Anne Thomas, Simon Belz, Sharon Cherian, Analie Crumpton, Baylie English, Jiben Gigi, Mary-Kate Hisaw, Joshua John, Morgan McCullough,
Allison Miller, Rani Nune, Damilola Oyekanmi, Ashlyn Powell, Sophie Rapatoni, Griffin Shoemaker, Cambelle Starnes, Colby Tindall, Lacy Wendt, Logan Westmoreland, Antos Widner
Visual Arts:
Vienne Howay, Bethany Kasselman, Gabriela Lopez, Lena Meras; Logan Westmoreland